3 Pack Goldge LCD Writing Tablet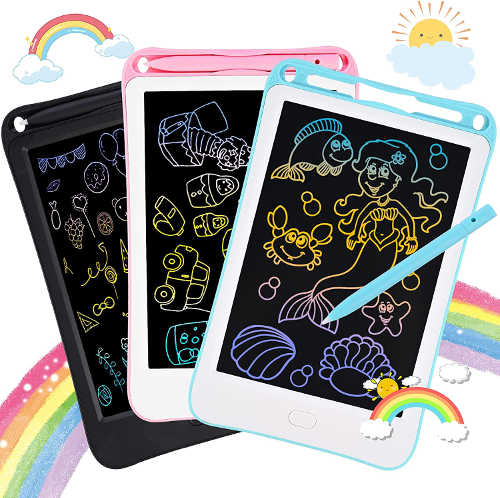 Product: 3 Pack Goldge LCD Writing Tablet
Description: Set of 3 writing tablets, in black, pink, and sky blue colors. Gives kids a toy to draw on. Draw with an included pen, erase with an erase button. Write more than 100,000 times. Weight: 110g. Size: 133 X 216 X 6 mm. Runs on CR2025 round batteries, included. And a screwdriver to remove for replacing the battery. For ages 3+. Also 3 Free Sticker packs as a gift.
Model: XS-P8S
Brand: Goldge
Price: $ 19.99
Condition: new - unused item in original box.
Availability: 109 in stock
Shipping: FREE to Continental US, Contact us for international shipping quote.
Available from: Intellich
Store Category: Electronics
Reviews
Viewed: 491 times
Questions
Ask a question about this product.